About Me
Do you need a dog walker, pet sitter or pet adoption assistance? Look no further. Serving the areas of Lyons, Riverside, Brookfield, LaGrange, LaGrange Park, Hinsdale, McCook and Countryside, Illinois.

Check out any pet care website and we all have the same mantra "We LOVE animals", we have since we came out screaming into the world! I am definitely no different. I absolutely adored anything with fur since way back. In fact, if it was up to me, everyone I ever encountered would have a wet nose and a wiggly butt! As strong as I felt about animals, what really brought home how much animals enhance and enrich our lives came about on August 27, 1995. Enter Gus, a tiny, long eared, big nosed rambunctious Weimeraner. We got him from a farm in Bloomington Il.  I had no idea what a Weimeraner was, but my husband insisted if we got a dog, that is the breed for us. He encountered one once and had decided that if he got a dog, that was what it would be. What a doll he was, blue eyes, silky grey fur, sweet, and high energy! Did I mention HIGH energy?! I learned very quickly how important exercise and mental stimulation is for dogs, especially young ones! And what happens when they don't get enough? All sorts of mischief! We would come home from work to a hyper dog and all sorts of crazy things chewed up - remotes, a phone, and countless shoes! But when he got a good dose of running in our yard, he was calm, relaxed and not apt to chew nearly as much. As Gus got older, he naturally calmed a bit but still required daily runs in the yard with his trusty frisbee. What a character he was, smarter than any dog I ever knew, and super loving. Since his passing at the ripe old age of 15, I had done some soul searching and realized where I wanted to be in life, and that is surrounded by animals. My nirvana is to have a boss with a wet nose and wiggly butt!! I tell you all of this because I want you to know that I know how important your pet is to you, and that when you trust your pet to me, I will love and treat them like they are my own

My Mission
Well, to sum it all up, my mission that I want to consistently accomplish with Love em and Leash em is to provide you the pet parent with peace of mind knowing when you can't be there, I can and will be there to provide the care your pet needs and deserves. Learning their likes and dislikes, and tailoring the care to their specific wants and needs.
What I've Learned
When I decided I wanted to take care of your pet I also decided I need to have more credentials than just loving animals. So, I started reading books on animal behaviors and how dogs see the world, I took a Red Cross Dog/Cat CPR First aid class, I took a seminar on Alternative Approaches to Healing Canine Health and Behavior (treating certain behaviors with flower essences) Energy Healing, and the calming effects music has on dogs. I am attending a seminar on handling anxiety and aggression in dogs as well. I will continue to attend seminars and continue to learn about the pets we love and how to best serve them and you.
Patti Sheldon, Proprietor and Harley

Member of the the Lyons Business Association.
Belongs to the PUPS (Professional United Pet Sitters Association).


I offer a range of services such as:


Dog and Cat sitting



Nature Calls/Boredom Buster



Dog Park (Play & Exercise)



Pet Supply Runs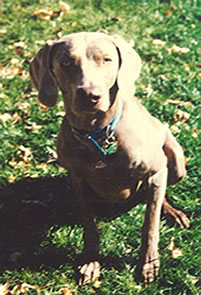 Gus